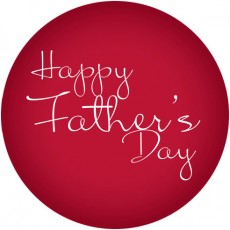 It is nearly June – the sixth month of the year, the first month of summer. You know what that means? On the third Sunday its Father's day!
As traditions go, Father's Day is a relatively new one. Started in the June of 1910 in Washington by a woman called Sonora Smart Dodd who was inspired by the traditional Mother's day celebrations. She wanted to create a day of the year that children could honor their fathers and celebrate their contributions and sacrifices in much the same way.
Unfortunately, Dads can be notoriously difficult to shop for. They may be happy with a heartfelt hug, you could grab him a tie or another 'World's Best Dad' coffee cup – let's face it, he probably wouldn't complain – but if your father is a Vaper he has just made your life a lot easier.
Treat your Dad to an extra special present this year.
Whether he is a Vape novice or a Vape connoisseur, if he likes his Vape flavor to predominantly be that of tobacco, you cannot go wrong with HERBAL TIDES or the famous BLACK JACK from Vampire Vape. At VAPEX we have over 150 flavours that will satisfy the most discerning palette, that will not only appeal to adult vapers but could also help encourage cigarette smokers to make the move to the healthier option.
The only bit your Dad will hate is trying to choose which is his favorite flavour! so choose a flavour It could be BLACK JACK, FRUIT SALAD, WINE GUM or one of our vast range of flavours.
But what makes VAPEX different to the rest?
Put simply, Vapex is the "Real Deal" We'll save you money and provide a quality product! - Make it personal - And if that wasn't enough, we can box it up for you.