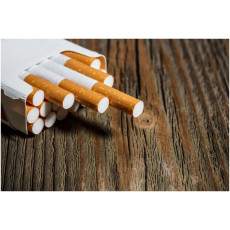 According to WHO tobacco kills around 6 million people each year
How many times have you read an article that claims e-cigs are as dangerous as smoking? A lot of journalists have repeated this, usually based on pretty shoddy science, and the signs are that a lot of people believe it – both in Britain and the USA less than half of smokers believe that vaping is safer than smoking, and this number is going down. The message that the new technology is at least as bad as burning tobacco is being received loud and clear.
The truth, however, is very different. Last year Public Health England carried out the most detailed study of vaping that's ever been done, and their conclusion was pretty decisive – electronic cigarettes are at least 95% safer than the old-fashioned kind. A lot of people think this means they will kill 5% as many of their users. If this was true it would still be fairly impressive, but in fact there's no evidence so far that e-cigarettes have the potential to kill anyone. That 5% potential risk includes the "danger" of nicotine addiction; it isn't actually clear that nicotine, when separated from tobacco, is addictive at all.